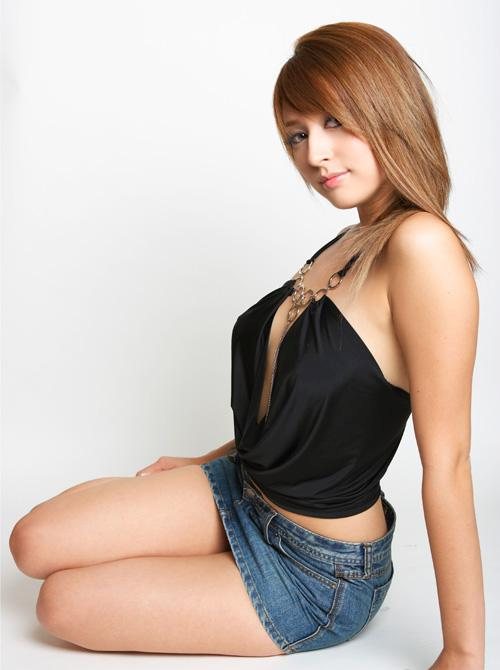 Leah Dizon (born September 24, 1986) is a former gaijin tarento, singer, and model. Born and raised in Las Vegas, Nevada, she moved to Tokyo, Japan in 2006 to pursue a career in entertainment. She made her recording debut on Victor Entertainment later that same year.
Leah Donna Dizon was born in Las Vegas, Nevada. Her father (half Chinese and half Filipino) worked as a pastor before joining her mother (French descent) as dealers in a casino. Dizon is the fourth of six children: she has two older brothers, an older sister, and two younger brothers. She graduated from Eldorado High School in 2004 and subsequently moved to Los Angeles, where she attended college for one year as a film major. While in college, she worked as a promotional model. Eventually, her photographs were posted online. Most of the viewers were located in China and Japan; the latter asked her to come to their country. Her big break came when a Victor Entertainment agent signed her to a five-year contract. She moved to Tokyo, Japan in March 2006 and began to take Japanese lessons.
Her October 2006 debut with music and modeling garnered her some attention. She eventually found small roles in television shows and movies. Such attention was short-lived, however; Dizon married in October 2008 to her stylist, Bun, and gave birth to a daughter named Mila (Mira) in April 2009. As of December 2010, the couple were divorced and Dizon moved back to New York City. She continues to take acting lessons. Dizon is no longer active in Japan, although she has stated she would like to return to Japan for work in the future.