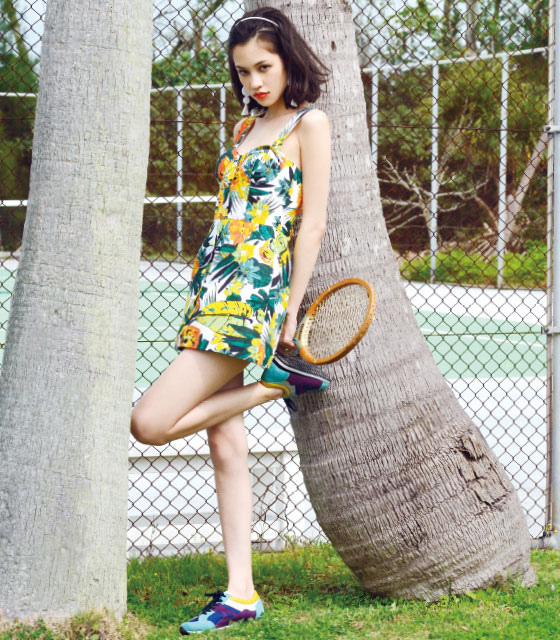 Kiko Mizuhara (水原 希子 Mizuhara Kiko, born Audrie Noriko Daniel, October 15, 1990) is a model, actress and singer of American/Korean descent, active in Japan.
Her father is American and her mother is Zainichi Korean. Her parents divorced when she was 11, and she lived with her mother in Japan.
She is a former exclusive model for the Japanese magazine ViVi and the Japanese edition of Seventeen. Her sister Ashley Yuka Daniel is also a model.
Mizuhara co-starred in Tran Anh Hung's Norwegian Wood (2010) with Kenichi Matsuyama and Rinko Kikuchi. She played a supporting role in Mika Ninagawa's Helter Skelter (2012), which is based on the award-winning comic of the same name by Kyoko Okazaki.
Mizuhara played a supporting role in Toshiaki Toyoda's I'm Flash! (2012).
She co-starred in Keishi Otomo's Platinum Data with Kazunari Ninomiya.
Profile
Name: Kiko Mizuhara
Japanese: 水原希子 (みずはら きこ)
Birthdate: October 15, 1990
Birthplace: Texas, United States
Hometown: Kobe, Hyogo, Japan
Height: 166 cm.
Blood Type: A