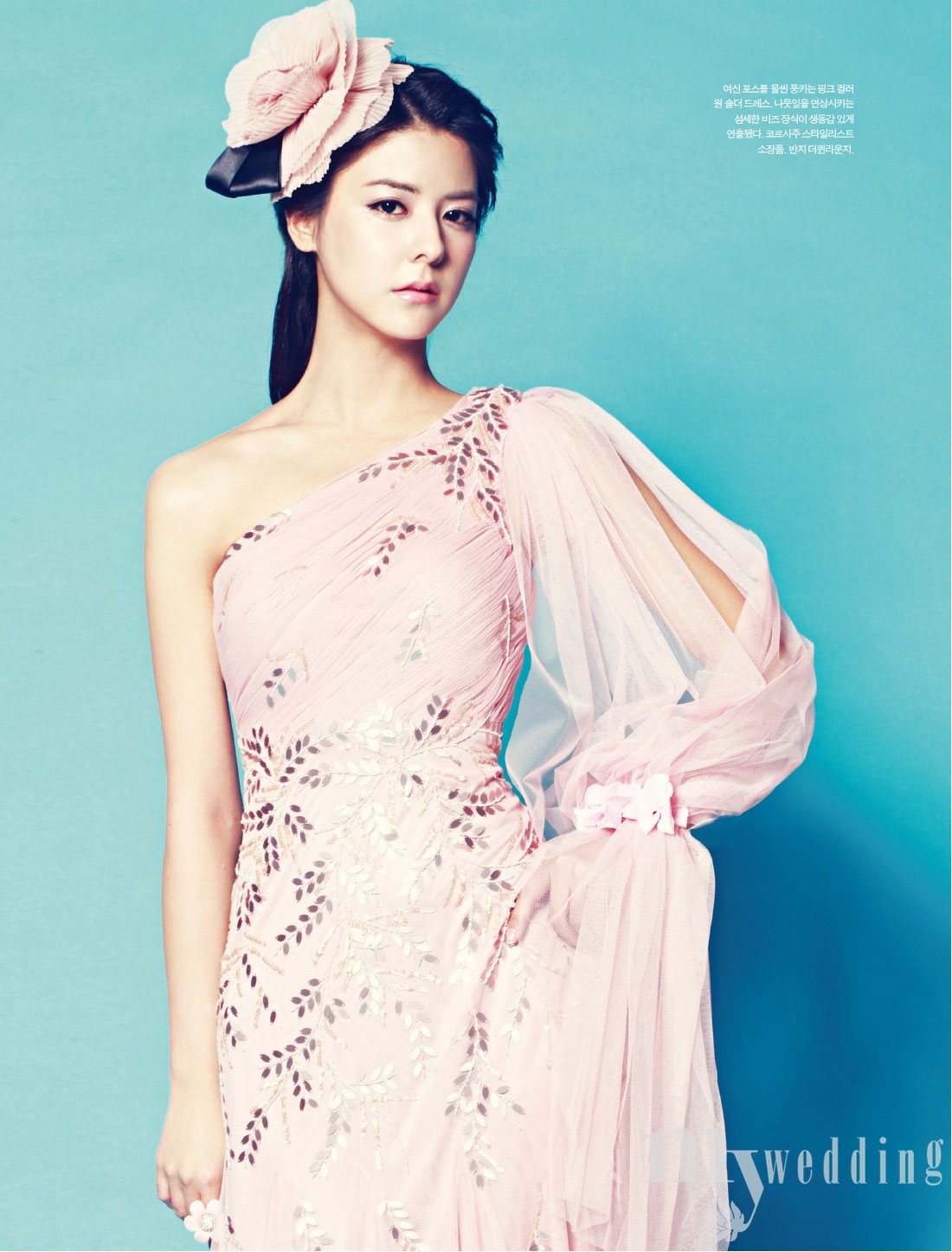 Japanese actress Mina Fujii in My Wedding Magazine (Korean, March 2014 issue).
Mina Fujii (藤井 美菜 Fujii Mina, born July 15, 1988) is a Japanese actress, model, and TV personality. She started her career in the entertainment industry at the age of nine.She is best known for her role in the TV adaptation of Bloody Monday, Kyōfu, and for appearing in TVXQ's Why Did I Fall In Love With You music video. In 2012, she began acting in South Korea when she was cast in dramas, including The King of Dramas and Panda and Hedgehog.
Although Fujii was born in San Diego, California, United States, when she was 10 months, her family moved to Niigata, Japan, where she grew up.She attended Yorii Junior High School and Keio Shonan Fujisawa High School, and later went to Keio University where she studied Psychology.She is the only child in her family. Her father is a doctor at Keio University Hospital and her mother is a former flight attendant.She writes a film critic column for Barfout. Fujii speaks and reads Korean.