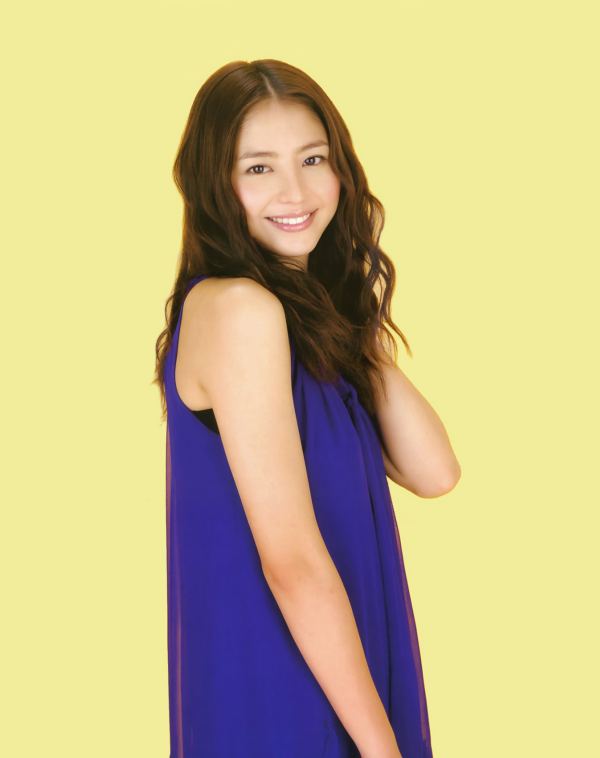 Masami Nagasawa (長澤 まさみ Nagasawa Masami, born June 3, 1987 in Iwata, Shizuoka) is a Japanese actress.
Nagasawa was chosen to star in a movie called Gunjo, based on a novel by Ayako Miyagi and directed by Yosuke Nakagawa. It is the second Japanese movie produced by 20th Century Fox. Filming finished on August 5, 2008 and includes her first actual love scene. It was to be released in spring 2009, although Fox aimed to have it premier at the Berlin International Film Festival in February.
She and Odagiri Joe starred in the TBS drama, Boku no Imoto. They played siblings.
On October 20, 2009, Nagasawa starred in a movie titled Magare! Spoon. It premiered at the Tokyo International Film Festival. In the film, she plays a clumsy assistant director of a TV show about the paranormal, unaware that the cafe she is stranded at on Christmas Eve is the location for an annual gathering of men with psychic powers.
To celebrate its 50th anniversary in 2010, Fuji TV announced a major television drama special: Wagaya no Rekishi. The story takes place between 1945 and 1964, chronicling the lives of the seven members of the fictional Yame family. Nagasawa is among the cast members. The drama will air on three consecutive nights during spring 2010.
Profile
Name: 長澤まさみ (ながさわ まさみ)
Name (romaji): Nagasawa Masami
Profession: Actress
Birthdate: 1987-Jun-03 (age 27)
Birthplace: Iwata, Shizuoka, Japan
Height: 168cm
Weight: 43kg
Star sign: Gemini
Blood type: A