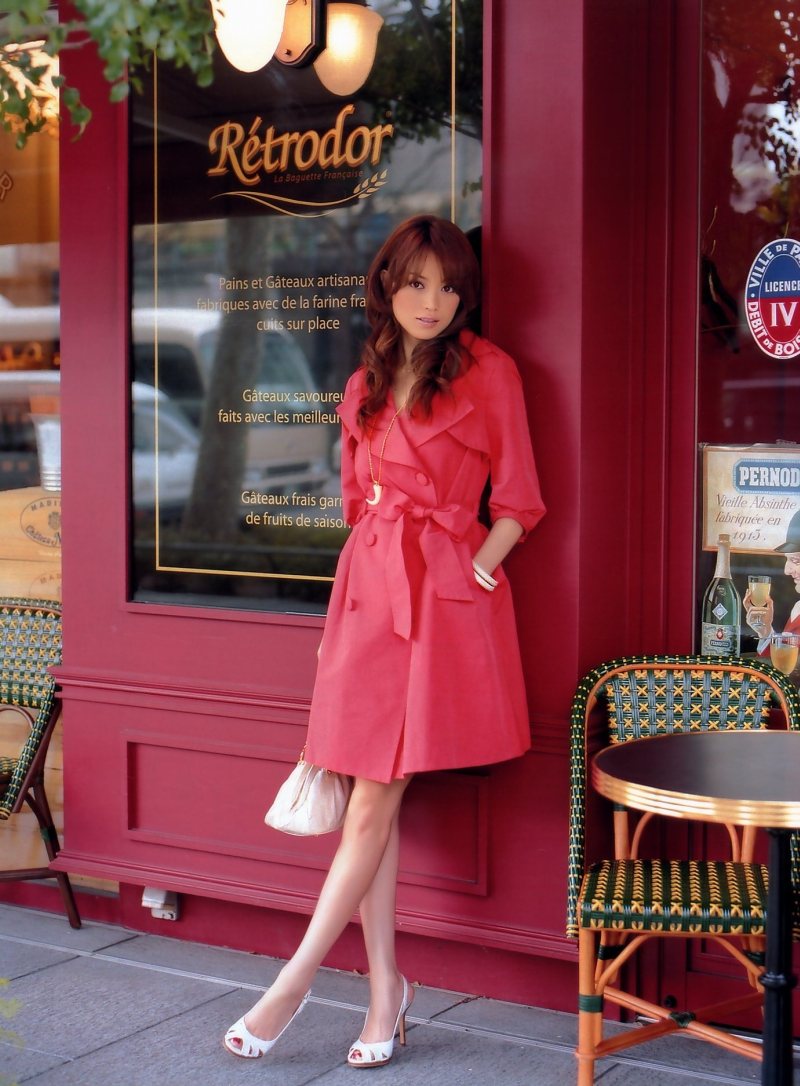 Yuri Ebihara (蛯原 友里 Ebihara Yuri) (born 3 October 1979) in Miyazaki Prefecture is a Japanese model and actress. She is a graduate of Kyushu Sangyo University, where she studied fine arts.
Her first big break came as a model for CanCam, with whom she had an exclusive contract. She has since appeared in several TV dramas, including Tokumei Kakarichō Tadano Hitoshi (TV Asahi, 2007).
Widely known by her nickname "Ebi-chan", she is especially popular with young men and women. She has been quoted as saying, "If someone doesn't find me cute, I want to know why, because then I'll work on it to get better at being cute".
In May 2010, Ebihara that she had married Ilmari from the music group Rip Slyme. She is considered one of Japan's most beautiful women.
The Japanese love cute. From lunch boxes to cars, TV characters to key chains, anything remotely cute and cuddly has a rabid fan base in Japan. And for most Japanese people, there's nothing cuter in the world than Yuri Ebihara. Known as Ebi-chan (The Japanese love their nicknames), Ebihara is the eptiome of Cute Culture. A model by trade, hundreds of companies use her image to sell just about every conceivable product. At the height of her popularity, items of clothes would sell out all over Japan is she was photographed wearing them. She's even the spokeswoman for her own shrimp burger at McDonald's!
Name: 蛯原友里 (えびはら ゆり)
Name (romaji): Ebihara Yuri
Nickname: Ebi-chan
Profession: Actress and model
Birthdate: 1979-Oct-3
Birthplace: Miyazaki District, Miyazaki, Japan
Height: 168cm
Star sign: Libra
Blood type: O
Family: Twin sister, and a younger brother