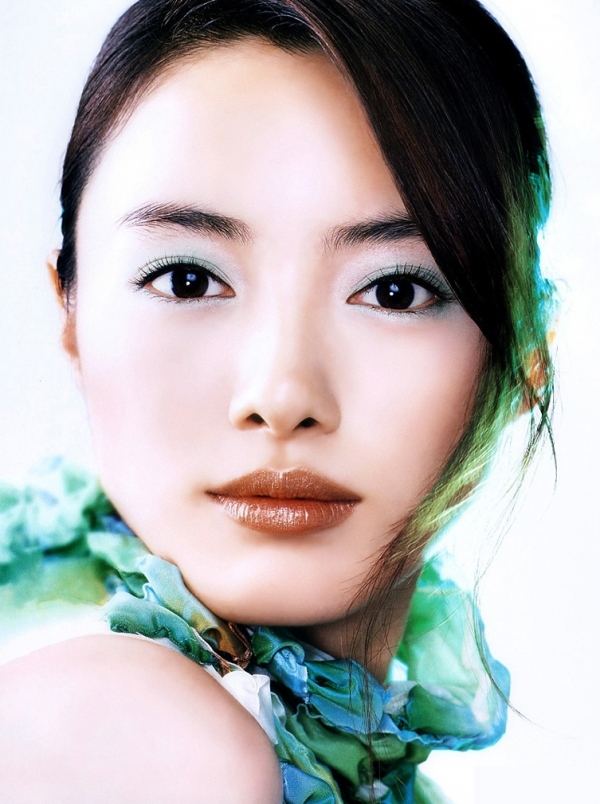 Japanese actress, singer and former idol. She was born in Urasoe, Okinawa, Japan, into a fisherman's family, the youngest of five siblings.
At the start of her career she was a gravure idol and singer (her debut single "Moonlight to Daybreak" was released in 1996), and appeared in bit roles until her career breakthrough playing Sadako in "Ring 0: Birthday (2000)."
In 2000, Nakama demonstrated her talent for comedy with her lead role in the Japanese television drama Trick which proved so popular that it had two more seasons and three film versions, but it was the top-rating 2002 TV series Gokusen, a live-action version of the popular manga, that established her as one of Japan's most popular and bankable actresses.
Nakama has featured in commercials for companies such as Nissin, Glico, Lotte, Asahi, Shiseido, au by KDDI, and has even served as a spokesperson for Japan Railways and the Japanese Tax Agency. She is managed by Production Ogi
Profile
Name Yukie Nakama
Japanese: 仲間由紀恵 (なかま ゆきえ)
Birthdate: October 30, 1979
Birthplace: Urasoe, Okinawa, Japan
Height: 160cm
Blood Type: A
Talent Agency: Production Ogi