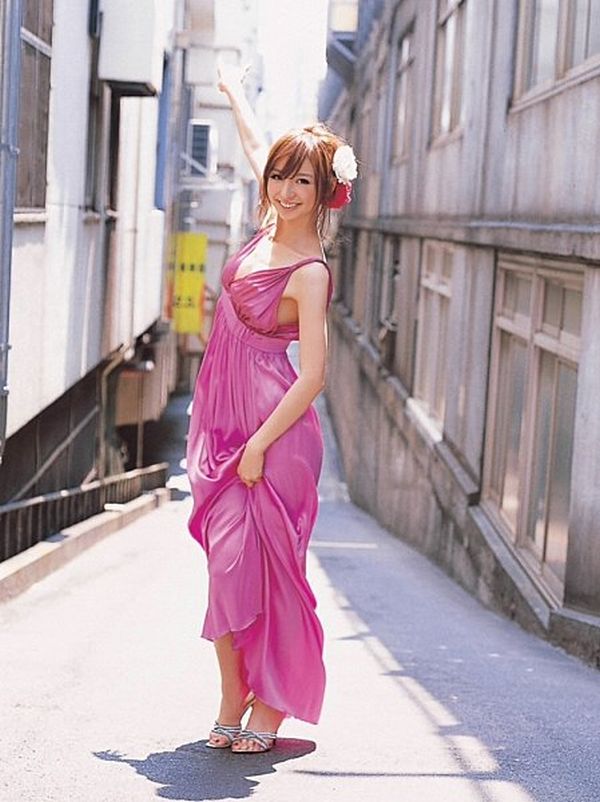 Mariko Shinoda (篠田 麻里子 Shinoda Mariko, born March 11, 1986 in Fukuoka) is a Japanese singer, actress, fashion model, and former member of the Japanese idol group AKB48, in which she was the captain of Team A.
In October 2005, she auditioned for AKB48 but did not make the first generation.She started working at a café in AKB48's theater, then known as Akihabara 48, as a staff member. Yasushi Akimoto, general producer of AKB48, gave her a chance to join AKB48 on the condition that she learn the group's 12 songs and dances in four days. She became AKB48's first non-generation, or "1.5 generation", memberwith her debut on Team A on January 22, 2006. Her first single as part of the main group was on "Aitakatta". On March 30, 2011, she began to host a show with her own name, Mariko-sama no Oriko-sama (麻里子様のおりこうさま!) on NHK.She has appeared individually in television commercials and was cited as the "queen of TV commercials" (CM joō) for 2012 for having more contracts (a total of twenty) with companies to appear in their ads than any other female tarento (fellow AKB48 member Tomomi Itano was tied at 20).
In August 2012, AKB48 Theater's manager Tomonobu Togasaki announced sweeping team changes that placed Shinoda as the new captain of Team A.
In 2013, Shinoda launched her clothing brand "ricori" which featured clothing that she had designed and produced. She stated that starting her own line of clothing had been a dream of hers before joining AKB48. In July 2014, ricori ceased operation and closed down its stores. Shinoda stated she was working as an adviser for the label only until 2013.
Shinoda placed fifth overall in the 2013 AKB48 General Election. On June 8, during the broadcast of the election results, Shinoda announced that she would be leaving the group. Her graduation ceremony was held on July 21 at the Fukuoka Yahoo Dome,and her final performance at the AKB48 theater was on July 22.