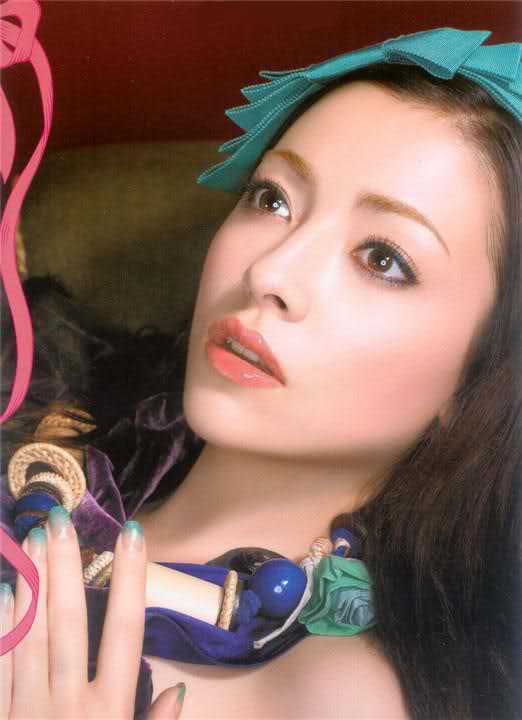 Minami Hinase (美波 みなみ Hinase Minami), more popularly known in Japan as Minami (みなみ), is a half-Japanese, half-French model and actress.
Biography
Hinase was born in Tokyo, Japan on 22 September 1986. She is internationally known for her role as Shogo Kawada's girlfriend Keiko Onuki in the critically acclaimed Japanese film Battle Royale.
Career
She is employed under Horipro, a giant Japanese model and talent agency. Recently, she has taken a principal role in the 2006 Japanese drama film Humoresque: Sakasama no Chou (literally Humoresque: The Upside Down Butterfly).
Her interests include playing the piano, and watching French films; she is also very athletic and takes an interest in basketball. She has acted in more movies than dramas; such as Toso Kuso Tawake, Lament of the Lamb, Robo Rock, and Detroit Metal City. She also starred in the Hanazakari No Kimitachi E special, in which she portrays a character named Julia. Recently she finished filming a drama called Yukan Club where she acted as Kenbishi Yuri. She co-starred in this drama with KAT-TUN's Akanishi Jin and Taguchi Junnosuke.
Modeling
Minami is a regular print model for Japanese fashion magazines, as well as appearing in other magazines such as mina, SEDA, Phat PHOTO, Dolce Vita and 26ans. She is also a regular model for Shiseido Majolica Majorica,and often appears on their website.Which creatively features chapters for every brand they create and is interactive. Many of these chapters have featured her as the main character. She also has featured on many advertisements for both Shisheido and Lotte Pione. Her career in the modelling industry has immensely grown over the years and is widely known in Japan.