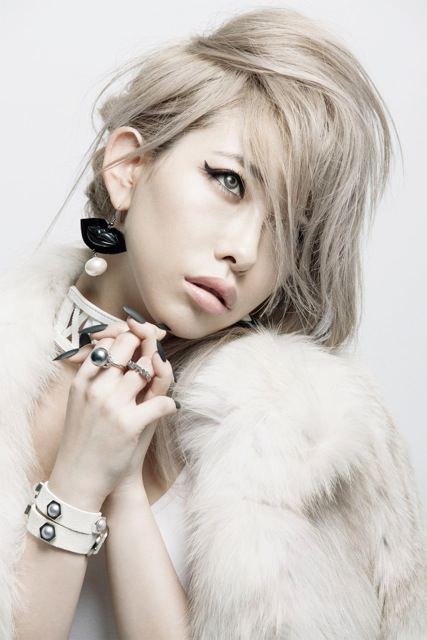 Miho Katō (加藤 美穂 Katō Miho) (born June 22, 1988), better known by her stage name of Miliyah Kato (加藤 ミリヤ Katō Miriya) is a Japanese pop and urban singer-songwriter from Toyota, Aichi, Japan. In 2001, when she was 13 years old, she passed a Sony audition. She began writing music and lyrics from the age of 14. Before her official debut she sang support vocals for other musicians and performed in commercials. Katō made her debut with the release of the single "Never Let Go/Yozora" (2004) and released her debut album Rose (2005) the next year. She is influenced by hip hop and R&B music, especially artists Lauryn Hill and Mary J. Blige. Her music also makes frequent use of sampling. Katō herself has said that her music uses hip hop and R&B as a base, and aims for a middle ground which is neither overly pop nor overly hardcore. Katō graduated from the Meiji Gakuin University in Tokyo. She grew up in a single-parent household, with her mother and brother. Her father operated a gem store before his death.
At the time of her debut in 2004 she was called the "post-Utada Hikaru" (ポスト宇多田ヒカル posuto Utada Hikaru), referring to the two artists' similarities, from their lyrics to their shared "high school girl charisma".Around the time of her debut, the fact that she was still actually in high school was often emphasized.[3] From participating in making the visuals for her CD jackets to producing her own fashion brand, she also has some influence in visual and fashion areas. Those who are influenced by her music, fashion and acts are called "Miliyers" (ミリヤー miriyaa).
As of 2014 she is currently touring Japan, winding up in Osaka in June.