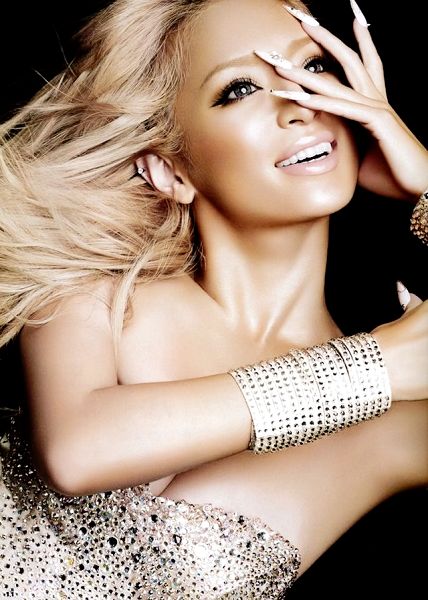 Japanese recording artist, lyricist, model, and actress. Also called "Ayu" by her fans, Hamasaki has been dubbed the "Empress of J-Pop" because of her popularity and widespread influence in Japan and throughout Asia. Born and raised in Fukuoka, she moved to Tokyo at fourteen to pursue a career in entertainment. In 1998, under the tutelage of Avex CEO Max Matsuura, she released a string of modestly selling singles that concluded with her 1999 debut album A Song for ××. The album debuted at the top of the Oricon charts and remained there for four weeks, establishing her popularity in Japan.
Hamasaki's constantly changing image and tight control over her artistry has helped her popularity extend across Asia; music and fashion trends she has started have spread regionally to China, Singapore and other countries across Southeast Asia. She has appeared in or lent her songs to many advertisements and television commercials. Though she originally supported the exploitation of her popularity for commercial purposes, she later reconsidered and eventually opposed her status as an Avex "product".
Since her 1998 debut with the single recording "Poker Face", Hamasaki has sold over 53,000,000 records in Japan, ranking her among the best-selling recording artists in the country. As a female vocalist, Hamasaki has several domestic record achievements for her singles, such as the most number-one hits by a female artist; the most consecutive number-one hits by a solo artist, and the most million-sellers. From 1999 to 2010, Hamasaki had at least one single each year topping the charts. Hamasaki is the first female recording artist to have eight studio albums since her debut to top the Oricon and the first artist to have a number-one album for 13 consecutive years since her debut.