Rainy Season Over, Man Turns Into Hero, Sports, and a Tear-Jerker From Toyota…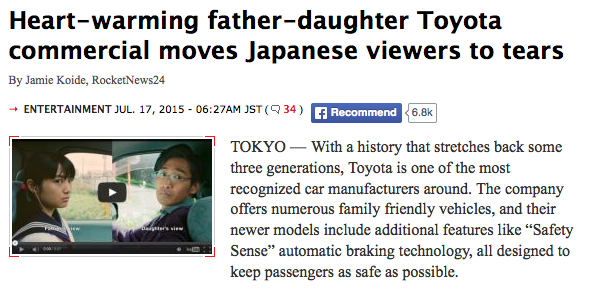 CLICK THE LINK TO ACCESS THE VIDEO
SOCCER MATCH UPDATES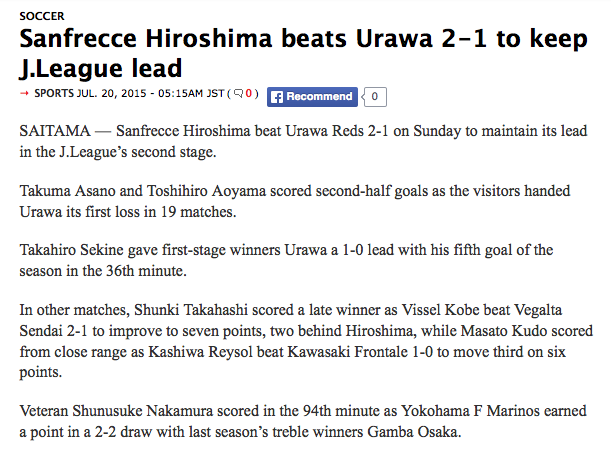 AUTOBIOGRAPHY OF HUMAN SAVIOUR
A retired Japanese man is slowly becoming immortalized after saving over 500 people from killing themselves.  This man, known as Yukio Shige, is a 70-year-old retired police officer, who now is getting into Showbiz, as a human testament of the miracles of faith illustrated by the seaside saint, who has been savings lives of suicidal cliff-jumpers near the Fukui Prefecture, where students have been known to submit to jumping off the perilous cliffs, throwing their hands into fate.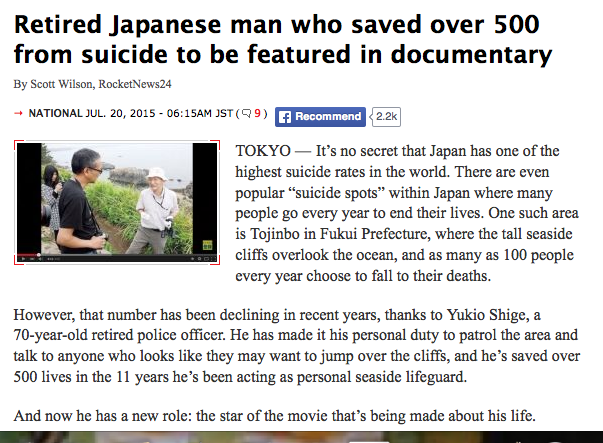 Shige has a way of "grounding" his clients by presenting clear opportunities to them in the form of real services and institutions — everything from healthcare to financial advice, and has been recognized for his heroism.
DRY SEASON JUST STARTING?
It turns out that the drought may be extended in some areas after Tokyo proclaims the rainy season to have moved on.