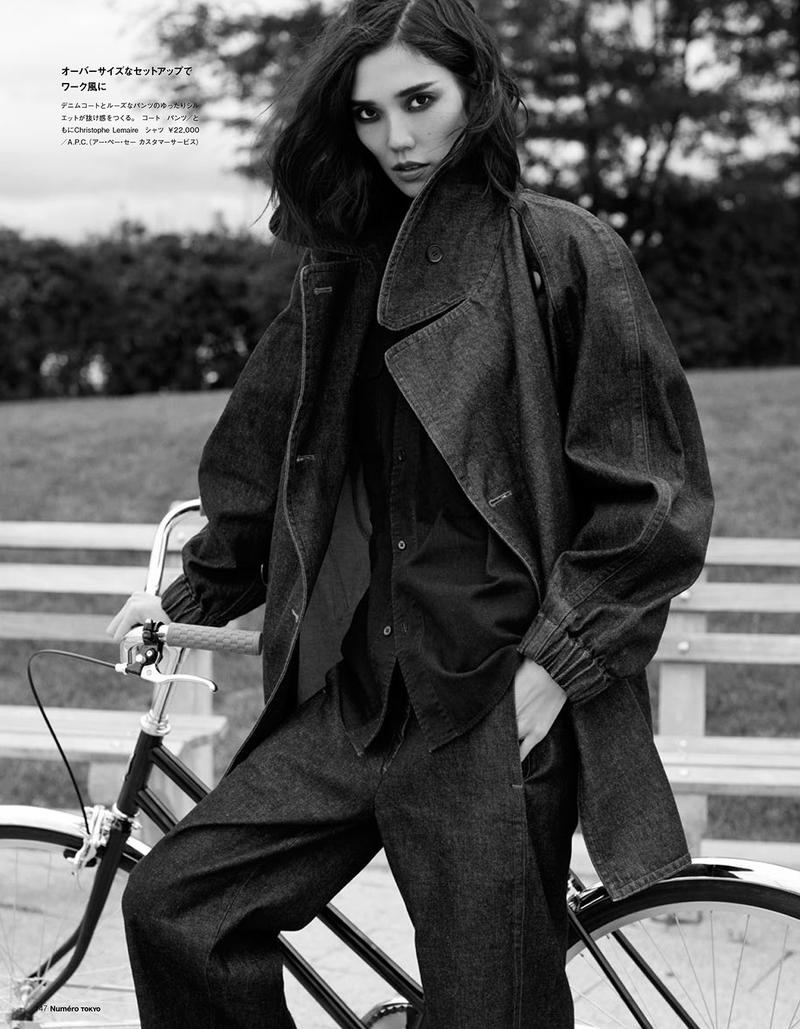 Tao Okamoto (岡本 多緒 Okamoto Tao), known professionally as Tao (born May 22, 1985), is a Japanese model and actress, who was the face of Ralph Lauren.In 2013, she made her film debut as the female lead, Mariko Yashida, in The Wolverine, opposite Hugh Jackman.
Tao was born in Chiba, Japan. She started modeling as a teenager in Japan, when she was 14 years old. In 2006, she made a decision to move to Paris and develop her career on an international level. Soon after that, Tao made her debut on the European runways, breaking barriers as one of the very few prominent East Asian models of that era. Through her long catwalk career, she has walked for numerous top brands, includingAlexander Wang, Chanel, Dolce & Gabbana, Fendi, Louis Vuitton, Michael Kors, Miu Miu, Ralph Lauren, and Yves Saint Laurent.
In 2009, Tao moved to New York City and made waves in the industry by donning a unique bowl haircut. It became an inspirational look and even prompted designer Phillip Lim to model the hairstyle of his entire Fall/Winter 2009 show's cast after Tao's cut.
Tao has been involved with various advertising and editorial projects. She has fronted campaigns such as D&G with Mario Testino, Emporio Armani by Alasdair McLellan, Kenzo with Mario Sorrenti, and Tommy Hilfigerwith Craig McDean. Editorially, she has shot for i-D Magazine, V Magazine, W Magazine, and various international editions of Harper's Bazaar and Vogue.
The November 2009 issue of Vogue Nippon (Japanese Vogue) is dedicated to Tao, with her featured exclusively inside as well as on the cover – the first Japanese model to do so in nearly a decade. Tao is widely recognized as one of the top models to ever come from Japan, having won honors such as "Model of the Year" from the Japan Fashion Editor's Club and being dubbed as one of Vogue Nippon's "Women of the Year" in 2010.
In 2013, Tao made her film debut as the female lead, Mariko Yashida, opposite Hugh Jackman, in 20th Century Fox's The Wolverine, also known in some parts of Asia as Wolverine: Samurai.
In April 2014, Tao was cast in Batman v Superman: Dawn of Justice as Mercy Graves.
In October of the same year, it was announced that Tao had joined the cast of Hannibal.