Today we have some spy shots from Chinese activities in the East Sea, 100 Top CEOs, and some cultural treats to get going!
The heated issue of gas and oil exploration by China has been brought to light with some recent photos — including a picture of an off-shore rig, which could be potentially-dangerous to the environment as we have seen all too many times with oil spills, and given the sensitivity of Japan's sea-coast and seismic activity, it seems like there may be some merit to the contention shown by the Japanese and the questionable security of the territory in question.  Click image to read more.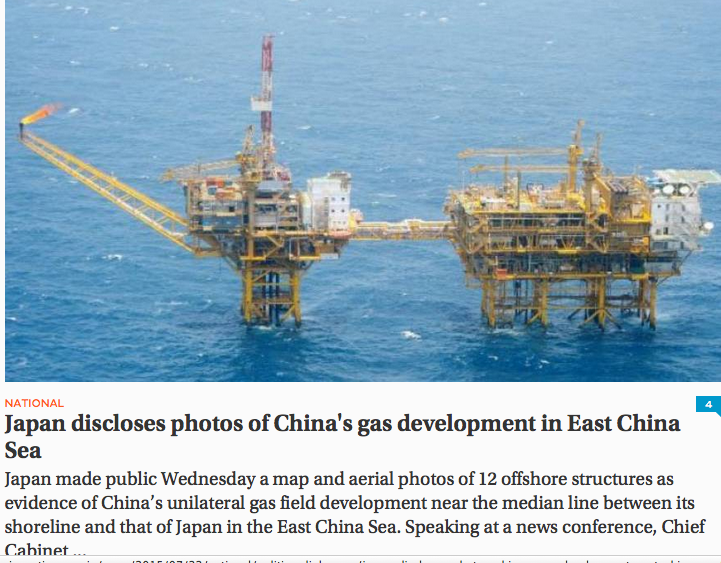 A BLOODY DEATH-METAL MACHINE SPRAYS GETS GORY
Step aside Vietnam vets, the new soldiers of fortune are put to the test in Shinya Tsukamoto's Tetsuo – where a man gets infected by a strange metal alloy that turns him into a destructive jungle killer.  Soldiers star in a guerilla-war campaign called "Tetsuo: The Iron Man" which depicts a story of jungle fighters from Japan and Thailand in WWII.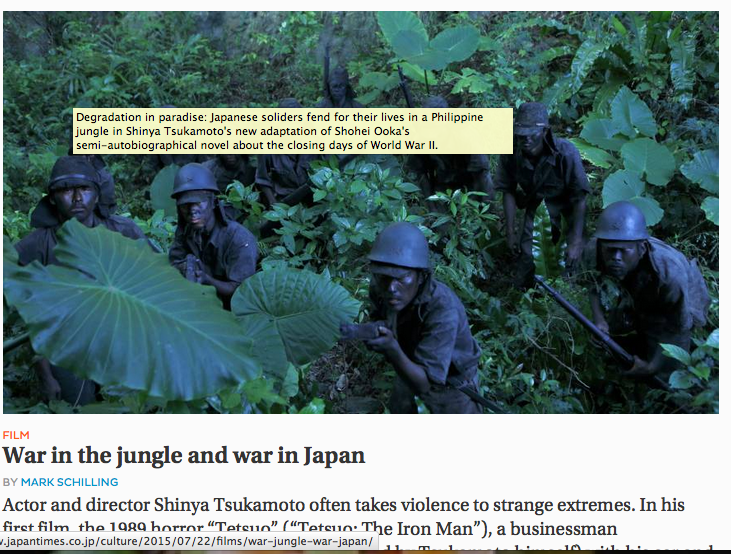 NEXT ERA LEADERS CONFERENCE GETS CALENDARED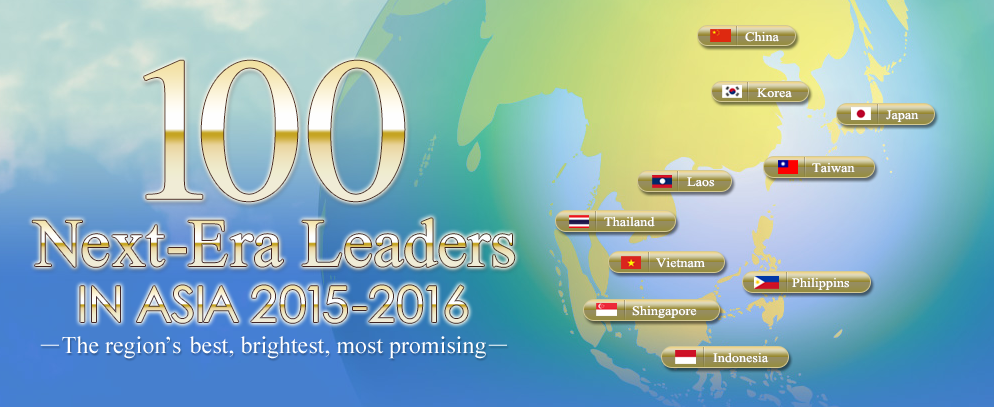 GHOST STORIES MAKE SCARY THRILLERS COME HARD
Ghost stories, demons, witches, and the lure of the supernatural have made an event sell all its tickets in only three days, as the lure of the "spooky" and "unknown" sweeps across Tokyo.   The new line of "fear-based" shows test the limits of the imagination, and help people deal with daily jitters by "freaking the crap out of them."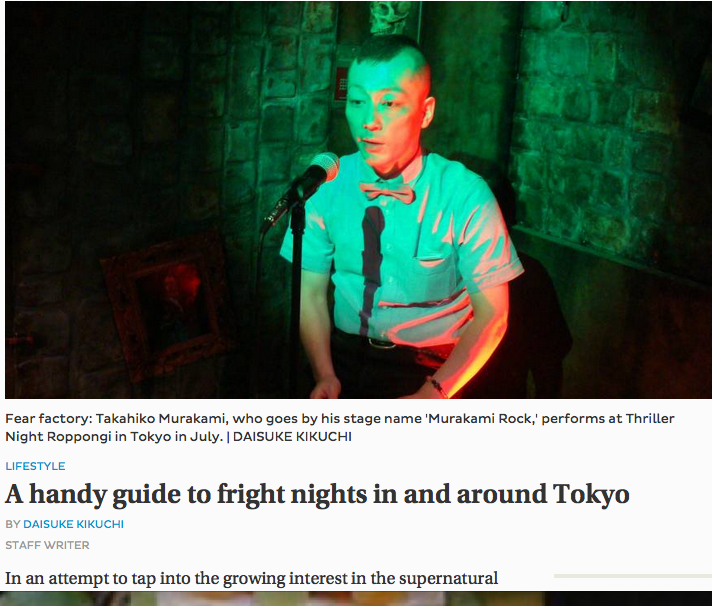 NOW BACK TO THE MODELS