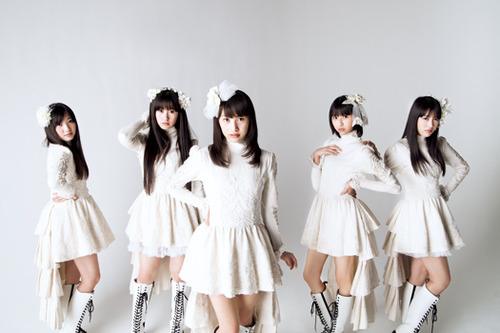 Momoiro Clover Z (ももいろクローバーZ Momoiro Kurōbā Zetto) is a Japanese idol group. It is commonly abbreviated as Momoclo (ももクロ Momokuro).
The group is known for energetic performances, incorporating elements of ballet, gymnastics, and action movies.
In 2013, it was the fourth highest music artist by total sales revenue in Japan, with over ¥5.2 billion. During 2014, about 486,000 people attended their live concerts, which was the highest record of all female musicians in Japan.Momoiro Clover Z has been ranked as the most popular female idol group from 2013 to 2015.