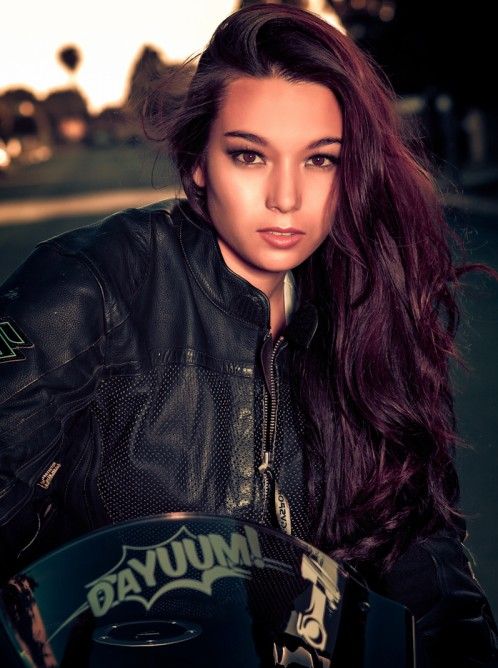 Marissa Hiroko Masuno is definitely a beautiful name, just like the girl herself. Marissa has started modeling recently (June, 2011) and even though you can never tell she is new to the modeling scene, since she has already attended plenty of events including Motion Auto Show, Formula Drift Streets of Long Beach, Hot Import Nights, Autocon, etc., Marissa has also done the impressive amount of shoots for different magazines.
According to this half Japanese, half Caucasian model, she decided to step into a modeling scene after she's been told that she should model and she used to hear that a lot. Anyways, we're glad she started modeling, because her beauty combined with her photographic artistry, and a friendly personality make a really good mix. It seems like a smile and a welcoming attitude never leave this girl. Originally from Los Alamitos,CA, Ms. Hiroko's hometown is Cypress, which is also in California. The most surprising about this friendly model is that she played basketball for seven years. She describes herself as an outgoing, yet a very determined person who also loves kids and tries to be a caring friend.
Marissa makes everybody smile and that's the most important thing to find yourself successful in a short period of time. We wish Marissa Hiroko a good luck!
Marissa Hiroko Masuno's Stats
Birth date: May 17, 1992
Zodiac sign: Taurus
Height: 5'8"
Measurements: 34C-29-37
Dream car: Audi A4
Occupation: Student & Model
Favorite food: Sushi
Relationship status: Taken