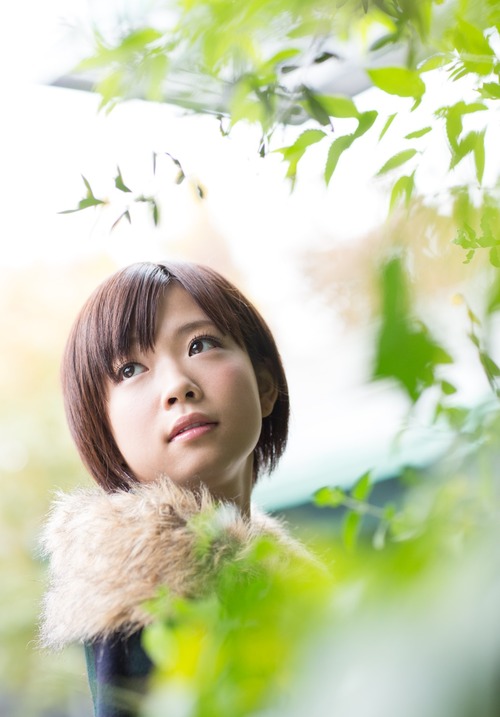 Mana Sakura (紗倉まな , born March 23, 1993) is a Japanese AV idol and gravure model.
Born in Tokyo, Mana Sakura studied at the Department of Public Works, then enrolled at College of Technology.She debuted as a mainstream model at 18 in the gravure video 18 Years Old Mana Sakura Pretty Moe Factory, published in November 2011.
In February 2012, Sakura entered the AV industry with the video AV Debut Mana released by the manufacturer Soft On Demand.[3][4] Users at Twitter recognized her as a student at the Technical College and the subsequent publicityresulted in her debut video ranking first in DVD sales for that month at the major Japanese distributor, the DMM Corporation.
In 2013 she was named Best New Actress at the Adult Broadcasting Awardsand at the same ceremony she also won the FLASH Award. Also in 2013 she appeared in the mainstream movie Goddotan: Kisu gaman senshuken the Movie (ゴッドタン キス我慢選手権 THE MOVIE), a film adaptation of the popular Japanese late night TV variety show Goddotan.
In 2014 she was voted into second place in the election for a character in the latest Yakuza video game. She was a regular cast member in the second season of the Tokyo Broadcasting System's TV drama Ushijima the Loan Shark broadcast from January to March 2014. In the Fall of 2014, Sakura was enlisted to write a column for Gazoo.com, a promotional portal for Toyota. A spokesman said that the company considered her background and interest in driving "to be suitable for their needs."She also appeared in a second mainstream movie in 2014, the action science fiction film Danger Dolls released in September 2014.
She was once again a winner at the 2015 Adult Broadcasting Awards, this time taking the Best Actress Award and a second FLASH Award
・Name:Mana Sakura 紗倉まな
・Birthday:March 23, 1993
・Birthplace:Chiba / Japan
・Debut:Pornography 2012
・Category:AV idol ,Sexy actress