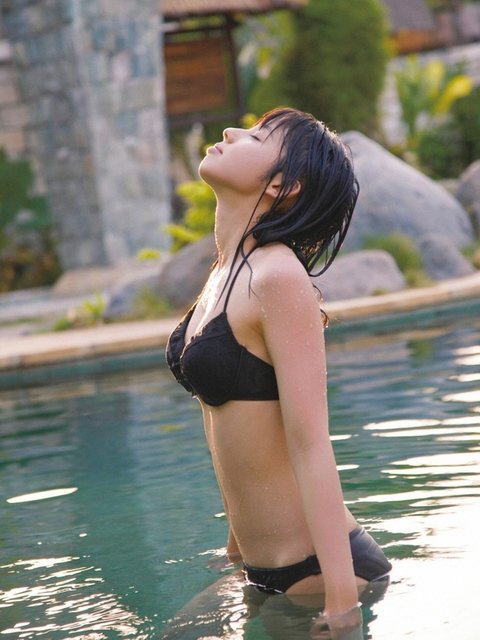 Rina Koike (小池 里奈 Koike Rina?) (born September 3, 1993, Tochigi Prefecture, Japan) is a Japanese actress and idol affiliated with Very Berry Production.
Koike started a junior Idol career with the DVD Big Brother at age 10, when she was in 4th grade. Koike also works for Very Berry Production as a model.[citation needed] Koike Rina had a role on the live-action version of Sailor Moon, Pretty Guardian Sailor Moon. She plays the character Sailor Luna, as Luna transforms to a young girl later on in the series.
She also co-hosted the Pretty Guardian Sailor Moon Super Dance Lesson, on which she teaches the audience three different dances along with co-stars Miyuu Sawai and Myū Azama . These dances loosely follow line dancing. Sawai plays as Sailor Moon and Usagi Tsukino. Azama plays as Sailor Jupiter and Makoto Kino. Sawai and Azama wear special dance-costumes, but Koike is left out, wearing her ordinary costume from the show.
Koike has now released a photo collection titled "Innocence."
She also played the role of Shizuka on the 2008 Kamen Rider Series, Kamen Rider Kiva. In early 2011 she starred in the short TV drama Onegai Kanaete Versailles (おねがいかなえてヴェルサイユ "Fulfill My Wish Versailles"), alongside visual kei metal band Versaillles.