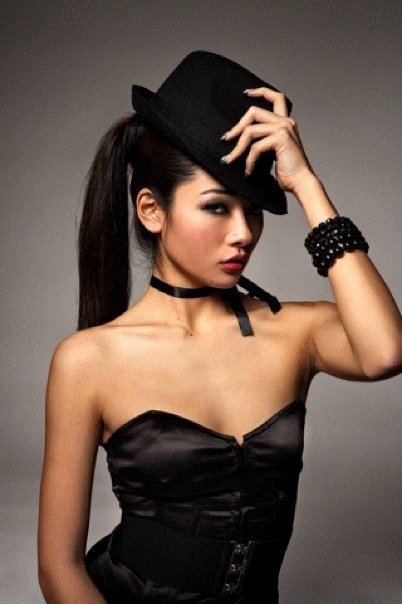 Born in Sao Paulo, Brazil, Erica moved to Osaka, Japan for 2 years shortly after that she and her family moved to Bangkok, Thailand for 7 years. While in Thailand she lived 3 months of the year in London, England and went back and fourth going to summer school in London and school in Bangkok. Then, she and her family moved back to Sao Paulo, Brazil where also, for the summer she would go to New York for summer school. After graduating from high-school in Brazil, Erica moved to Vancouver. She spent the next few years going to University and getting her BA in Political Science and International Relations.
Her career as a model started in Bangkok, where she was a kid's model, walking the runway, for Japanese fashion brands such as "Miki House" and starring in toothpaste commercials.
Her parents were never impressed by the modeling industry and have always urged her to go for a more "professional" career; such as a lawyer, doctor, diplomat, etc. But they never stopped her from modeling just as long as she continued her focus on education.
Three months after arriving in Vancouver she had her first photo-shoot with a local photographer. Since then, she has been modeling at local fashion shows, has been featured in some local newspapers, and has worked with some of the best photographers the city has to offer.
Erica is currently working towards getting her Masters in International Relations at a University in Tokyo.
She still continues to model on the side, and has made many connections in the Japanese fashion industry; however, the bottom line is, modeling will always be a fun hobby for me.