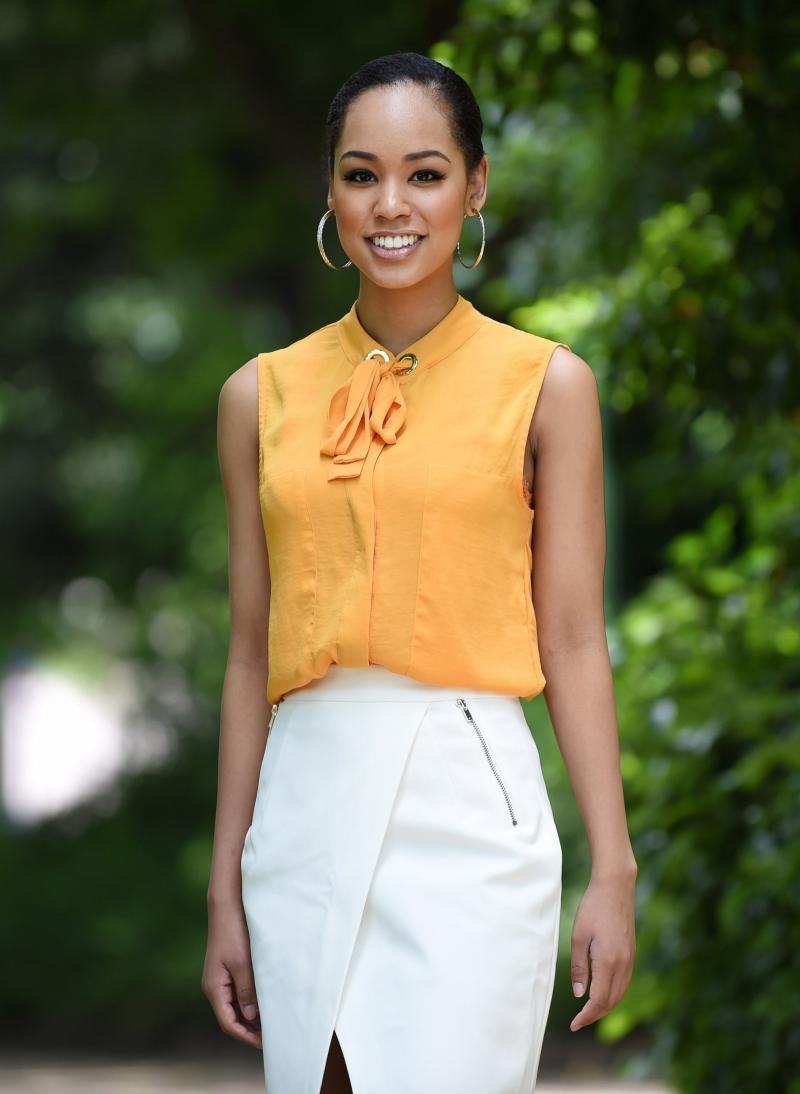 Ariana Miyamoto (宮本 エリアナ 磨美子 Miyamoto Eriana Mamiko, born 12 May 1994 in Sasebo, Nagasaki) is a Japanese beauty pageant titleholder crowned Miss Universe Japan. She will represent Japan at the Miss Universe 2015 pageant, but her victory faced criticism from critics who verbally abused her for being Afro-Asian; she is the first mixed-race woman to be Miss Japan .
Miyamoto was born to a Japanese mother and an African American father, Bryant Stanfield, who was stationed at a United States Navy base in Sasebo. She attended elementary school in Japan and, at age 13, emigrated to the United States to live with her father in Jacksonville, Arkansas, where she attended Jacksonville High School for two years. Upon return to her native Japan, she did not immediately complete high school, but worked odd jobs, including that of a bartender.
In 2015, Miyamoto won the title of Miss Nagasaki and represented her prefecture at the Miss Universe Japan contest
On 12 March 2015, Miyamoto was crowned as Miss Universe Japan 2015 (Miss Japan 2015) at Hotel Chinzanso Tokyo in Bunkyō-ku, while Miss Oita and Miss Chiba were the runners-up. The winners of Miss Universe and Mister Japan 2015 (Junpei Watanabe ofAkita) will compete at the Miss Universe and Mister International competitions
As Miss Japan 2015, Miyamoto will compete at the Miss Universe 2015 pageant .