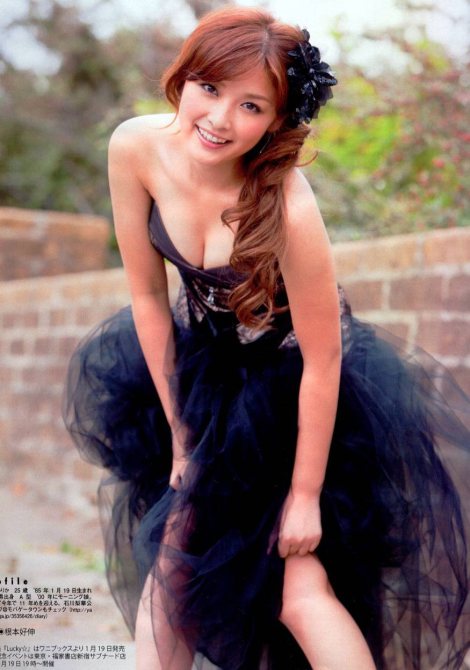 Arisa Ishikawa (石川 安里沙Ishikawa Arisa, July 28, 1987 – June 11, 2009), better known by her stage name Sumire (純恋), was a Japanese cabaret hostess and fashion model, who was known as a featured model on the popular gyaru fashion magazine Koakuma Ageha.
Born in Isawa, Iwate, Sumire grew up the child of a single mother in a small town. While in high school she dreamed of becoming a fashion designer. After high school, she began working as a hostess at a Sendai hostess club, in order to raise the money she needed to start her career in fashion design. She took her genji name "Sumire" from Shonan no Kaze's 2006 single "Junrenka" (純恋歌), immediately becoming a successful hostess at the club until, at the age of 20, she was approached by Koakuma Ageha's editor in the club about modeling. She then began to appear in the magazine as a model.
Sumire immediately gained enormous popularity among Ageha readers and began modeling for the non-Ageha scenes such as the Sendai Collection show.She moved to Tokyo in March 2009 to pursue modeling and her real dream of becoming a fashion designer. She launched her own fashion brand named "Divas" while working as a model. In June 10, 2009 when Gackt's single "Koakuma Heaven" was released, its cover featured Sumire along with other Ageha models such as Sayaka Araki and Sayo Hayakawa.