An Update on Apple, Kyushu Electric Ready To Fire Up Reactor, and Whiskey In Space…
Sharper Losses For Sharp
One of Japan's Flagship electronic manufacturing companies has seen bigger losses in recent quarter than some of the early glory days when Sharp was a leader in the Industry.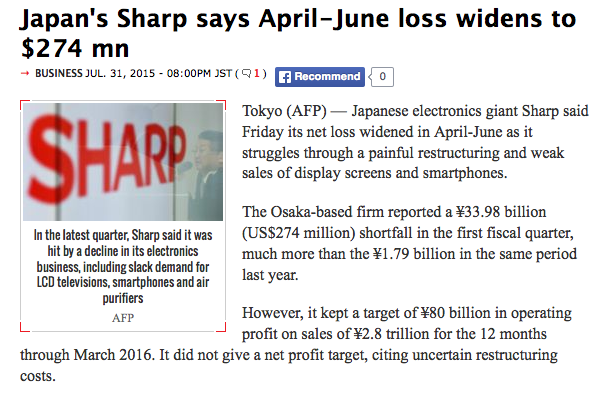 FOURS YEARS OF LOSSES MAY SEE KYUSHU STOCK RISE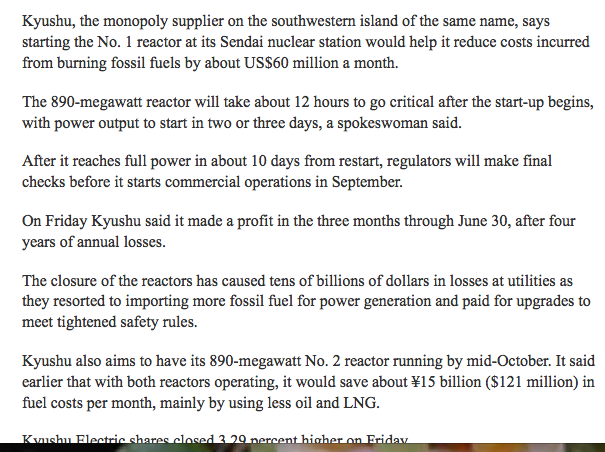 STEP ASIDE SCOTCH – JAPANESE SPACE WHISKEY IS WHERE ITS AT
For those that love to get their maw wet with malt, there is a new brew that only a few lucky taste-tasters will get to sample — at least for the immediate future anyway.  Suntory, a Japanese Brewer plans to turn their Whiskey line intergalactic, and have established a plan to send some space whiskey up to the ISS — just make sure the Astronauts don't catch a whiff, and make sure its in a secret hatch!!!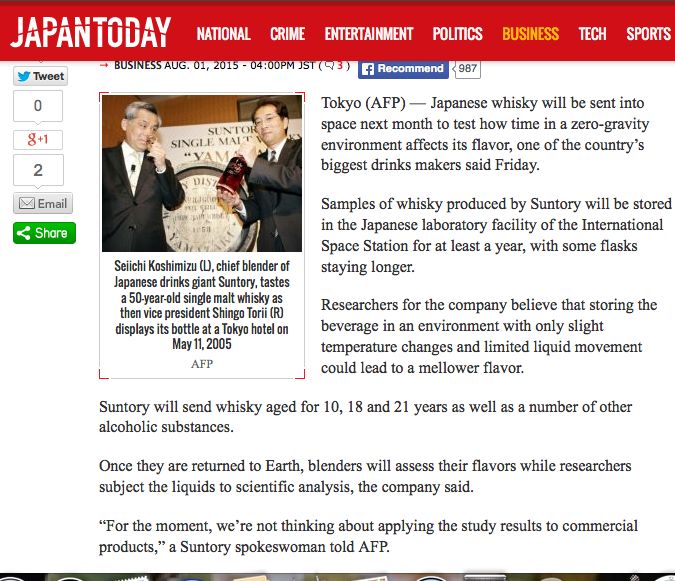 This may be the start of a big-business if the flavor, texture, and science turns out to be "just right" — while this may be far-fetched, it is an interesting scientific phenomena, and will leave many whiskey lovers on the edge of their seats for years to come.
NOW BACK TO THE WOMEN